Don't be irresponsible with your business energy (gas and electricity) costs!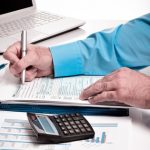 It's easy to overlook savings available when you are very busy just running the business, creating products, and selling to customers.
But business profits also depend on costs being as low as possible, and business energy costs are some of the largest costs for many of us.
It's easy to deal with this responsibility – just call to 0800 156 0861 and one of our dedicated team of experts will analyze your requirements and find the best prices available. (more…)