How to monitor costs without a smart meter
Smart meters are excellent for monitoring energy costs. But not everyone has a one and it takes a while to have them installed.
Here's an example of smart meter before microwave and underfloor heating. Picture 2 is with microwave switched on. Picture 3 is with underfloor heating switched on.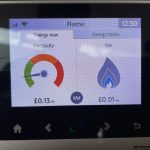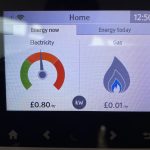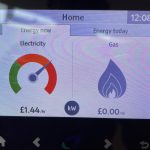 The images show the electricity cost per hour was 13 pence jumping to 80 pence when the microwave was switch on, and £1.44 when underfloor heating was switched on.
Having a smart meter shows you how much things cost so you can choose to either continue using an item or switching it off.
---
But what to do if you don't have a smart meter?
Here are two options.
1. Use our Electricity Cost Calculators based on meter readings.
You can use a period as short as one day and as long as a year (if the tariffs stay the same for the whole period). (more…)