New energy price cap and tariffs from 1st October 2022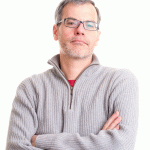 Listening to the news about the increase in the ENERGY CAP makes people worried about the future costs of gas and electricity. But in addition to looking at the ENERGY CAP, one should be looking at the ENERGY TARIFFS for your gas and electricity USAGE.
Be prepared for new tariffs from you supplier if not already received, and see how they compare with the prices on your last bill. Everyone will pay different amounts depending on how much you use, but your tariffs are the same in your energy region.
Yes, this is a major shock, but it doesn't mean you pay this. The energy cap is "Based on Ofgem price cap rates and customer with typical usage, paying by direct debit." But, some people do not use the typical usage, and others use much more than typical usage. There are ways to reduce USAGE so that you can keep costs down.
Note: For details of the British Gas tariffs, see the British Gas website which also has useful information about the government discounts and many more helpful information.
How do we reduce energy usage?
So, we know the cost of each unit (kWh) of energy is going up, but how do we reduce our energy usage? This is the big question which we must ask ourselves. Every household and every business should be looking at ways to reduce energy usage, especially over the Winter of 2022/23.
This opens the field to many ways that some people can possibly make a reduction in energy usage. Energy savings methods fall in to some of the following categories:
Home insulation – roofing, lofts, walls (consider interior wall cladding), doors and floors. Friends of the Earth have a good article about this.
Draughts – It's important to stop all draughts to save cold coming in and heat going out.
Usage – Review your use of all household appliances so you use them less often, use a kettle rather than water boiler; avoid using heat on dishwasher; try and avoid using tumble driers. Turn off unused appliances when not required. Energy Savings Trust has some good suggestions to consider. Use the electricity running cost calculator to work out how much an item costs to run.
Heating – Look at heating appliances, in particular, as anything which needs heat costs most money to operate. Electric fan heaters are the worst thing for electricity usage! Finding alternatives to high wattage heaters will save energy usage. Check halogen heaters instead of electric bar heaters. There's a good article in the Telegraph about home heating options.
Thermostats – use thermostats when heating rooms – Lowering the thermostat in unused rooms ( you need thermostatic valves), and reducing the heat in family rooms, will lower home heating usage.
Personal – personal insulation with all types of warm clothing! In the good old days, before central heating started around 1970, people didn't depend on gas to heat their homes. Good warm layers of clothing will help keep us warm. The Mirror has a good article about this.
Useful links:
See how much electrical items cost to run using these Running Cost calculators.